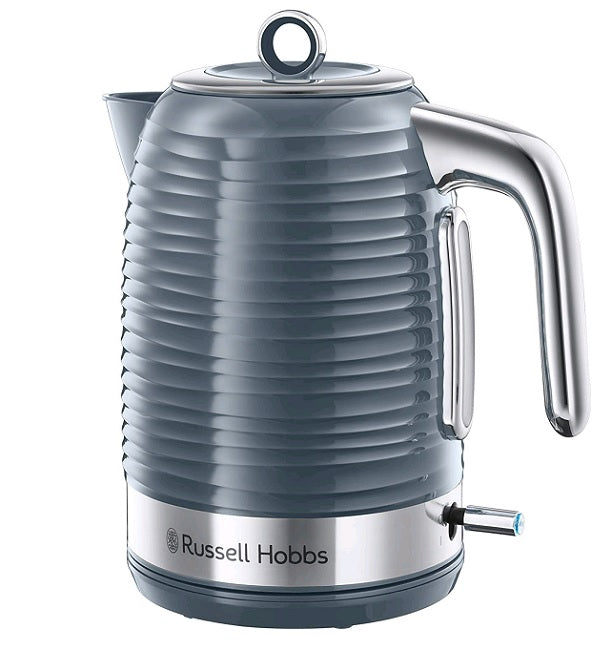 Russell Hobbs Inspire Grey Kettle 24363 Russell Hobbs slide 3 of 2
Inspire Grey Kettle
If you're looking to add a touch of uniqueness to your kitchen, the Grey Inspire Kettle offers style as well as performance. By combining a grey premium textured high gloss finish with stunning chrome accents; this kettle is the perfect match for tasteful interior.
Features
Perfect pour spout
The Grey Inspire Kettle is designed with a perfect pour spout that creates a streamlined flow of water straight from your kettle to your cup, leaving the days of splashes and splutters all over the counter behind.
Boils one cup in 45 seconds*
The Grey Inspire Kettle allows you to measure the perfect amount for one cup using a rapid boil zone feature. By boiling one cup in just 45 seconds* means it's never too late for that last cup of tea.
Features
Premium textured plastic high gloss kettle with chrome accents
1.7litres
3000W
Boils 1 cup of water in 45 seconds*
Saves up to 66% energy**
Easy view water gauge
Perfect pour spout
Removal, washable anti scale filter
Blue power light indicator