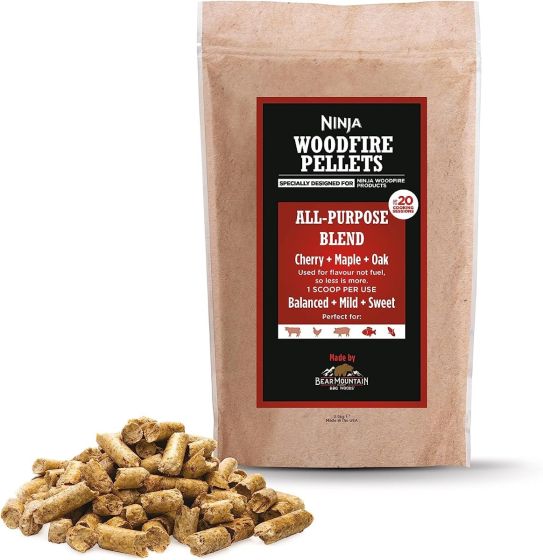 Ninja Woodfire XSKOGAPBPL2UK, Cooking Flavour Pellets - All Purpose Blend 900g Bag
Developed for Ninja Woodfire by the pellet experts at Bear Mountain, these natural 100% hardwood pellets are only used for flavour, not for fuel – so a little goes a long way.
The perfect ratio of Cherry, Maple and Oak deliver a balanced, mild and sweet flavour that pairs perfectly with everything, espeically fish and vegetables.
Enough for up to 20 cooking sessions. You only need one scoop to take your BBQ to the next level.
The pellet size and shape provides optimal air flow and consistent smoky flavours. Designed with high density and low moisture – the perfect combo to create flavour-enhancing smoke.