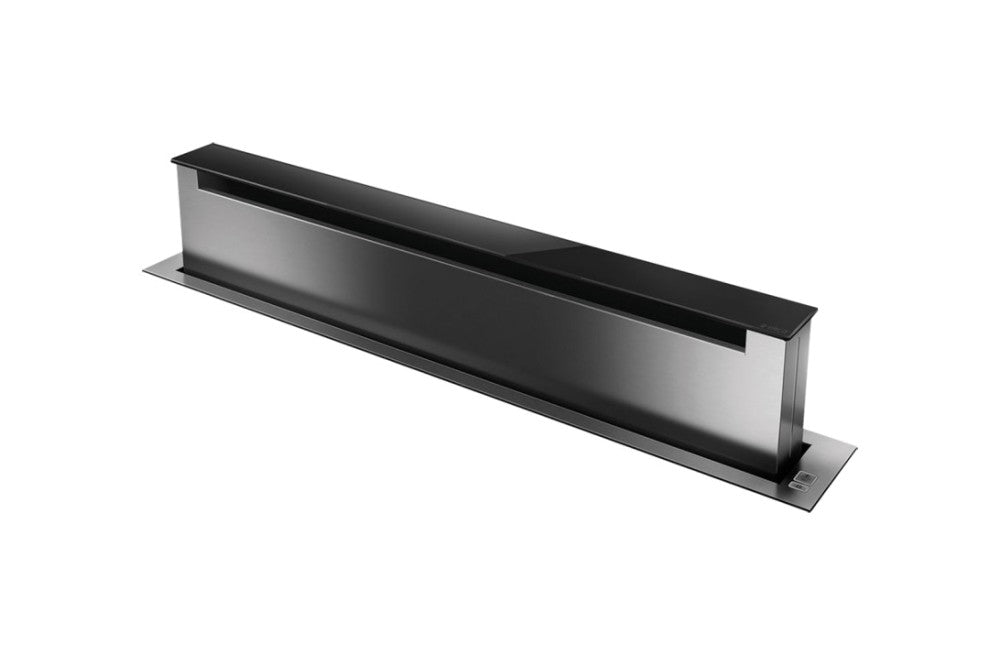 ELICA PANDORA IX/F/90 (RECYCLING VERSION ONLY) **IN STOCK**
The Pandora hood by Elica represents design and innovation above all. Solutions designed to bring clean air to all homes. Refined materials and advanced technologies, combined with continuous research and experimentation are the essence of Elica.
Technical features
WIDTH 90 cm
ENERGY CLASS A
MEASURES 90 cm
VERSION Filtering
FINISHES Stainless steel
CONTROLS 3V + I electronic control panel
INTENSIVE FLOW 669 m³ / h
SOUND LEVEL 59 db (A)
TOTAL ABSORPTION 275 W
EXIT 150 mm

ACCESSORIES INCLUDED
- Aluminum grease filter
- Charcoal filter

OPTIONAL ACCESSORIES (available separately from the Accessories)
- CFC0142324 charcoal filter

EASY MAINTENANCE
Keeping your hood clean not only guarantees maximum hygiene in the kitchen, but also ensures a longer product life. The Elica models are designed with materials and finishes that make maintenance operations immediate. All components, such as the grease and odor filters, are easily accessible and removable, for quick washing or replacement.

TOTAL INTEGRATION
Increasingly widespread in today's kitchens, the trend of the total look guarantees a homogeneous, uniform and linear design with respect to the space. The products marked with Total Integration have been designed to be perfectly integrated into the kitchen, maintaining the harmony of the surrounding environment.

COMFORT SILENCE
With the widespread trend of designing the open kitchen on the living room, it becomes important to be able to count on hoods that have a great suction capacity and that are not noisy, so as not to be invasive in the surrounding environment. Thanks to Comfort Silence technology, the acoustic level of the Elica hoods at maximum suction speed does not disturb or interfere with the conversation among those present.
Technical features
WIDTH

90cm

ENERGY CLASS

A
SIZE

90 cm

VERSION

Recycling (internal motor) / Duct out (external motor)

FINISHES

Stainless steel + black glass

CONTROLS

3S+B Electronic push button

BOOSTER AIRFLOW

669 m³/h

MIN-MAX NOISE LEVEL

45 - 59 db(A)

TOTAL ABSORPTION

275 W

DUCT SIZE

150 mm