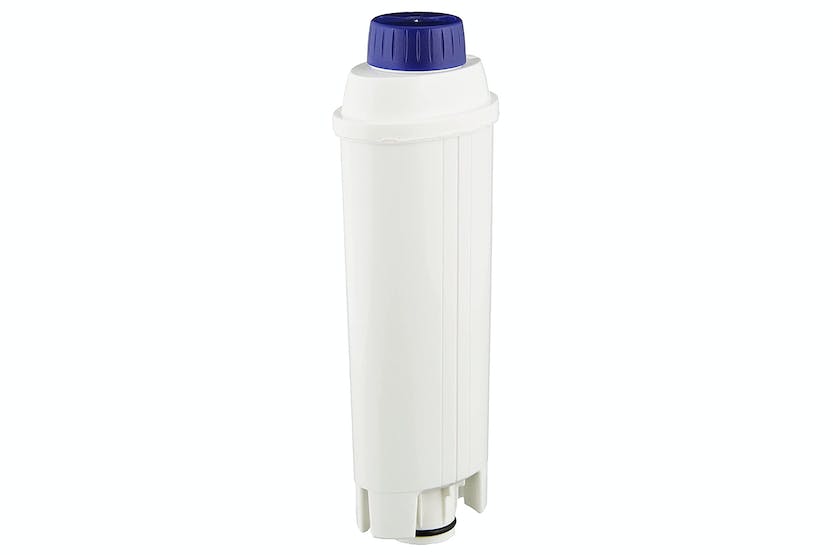 De'Longhi Water Impurity Filter | DLSC002
Description
Use only the official De'Longhi Water Filter for best results. Prolongs the life of your machine.
Check out the video:
Delonghi, Water Impurity Filter for Coffee Machines, Dlsc002
Using De'Longhi Water Impurity Filter and replace it regularly will keep your coffee machines in perfect conditions, also extending its working life. The filter helps reducing limescale, resulting in better coffee quality too. 98% of the liquid in the cup is made of water, as a consequence, the water used to make coffee must be clean and fresh.
The water we use every day is rich in calcium and magnesium, which determine how hard it is. The harder the water is, the greater the threat. Accumulation of limescale over time deteriorates the hydraulic circuit and the heating elements of your devices, reducing their efficiency.
increasing relative energy consumption by up to 30%.
Every Month: Clean Spare Parts
Every month - even sooner if needed - remember to clean the brewing unit/infuser, the coffee grounds container and drip tray. Clean inside the machine and the water tank. Also, don't forget you can use the Automatic Cleaning Function on the milk container, after every milk beverage.
Every 2 Months: Change Water Filter
Changing the water filter of your coffee machine is recommended every 2 months, The Water Impurity Filter:
Every 3 Months: Descale
Descaling is recommended every 3 months. If you own a De'Longhi fully automatic coffee machine, the display will indicate when the machine needs to be descaled.
Please Note: time may differ according to water hardness, settings and number of coffees produced per day, machine alerts when descaling is required.
Water Freshness
98% of the liquid in the cup is made of water, as a consequence, the water used in the coffee machine must clearly be fresh, as well as flavourless, odourless and colourless.
Water Hardness
The other factor that influences the quality of water is the water hardness (due to the presence of calcium and magnesium mineral). The ideal water hardness is approximately 9 French degrees (or 90 mg/l).
Milk
To create high-quality milk froth, make sure the milk is fresh, used straight from the refrigerator at a temperature of approx. 5°C. This will ensure to reach the ideal temperature when heat is added to it to create the foam. With LatteCrema System, we recommend using semi-skim milk in order to obtain the best results in terms of foam texture, volume and taste. Don't forget to clean the milk container after each use, with the Automatic Cleaning Function.
Compatible with ECAM, ETAM, and EPAM (not ESAM) automatic coffee machines and EC9335, EC680, EC685, and EC860 manual pump coffee machines.
Product Features:
Reduces limescale, resulting in improved coffee quality
Improve coffee machine performance and extends the coffee machine's working life
For optimal results, the water filter cartridge should be replaced at least every 2 months