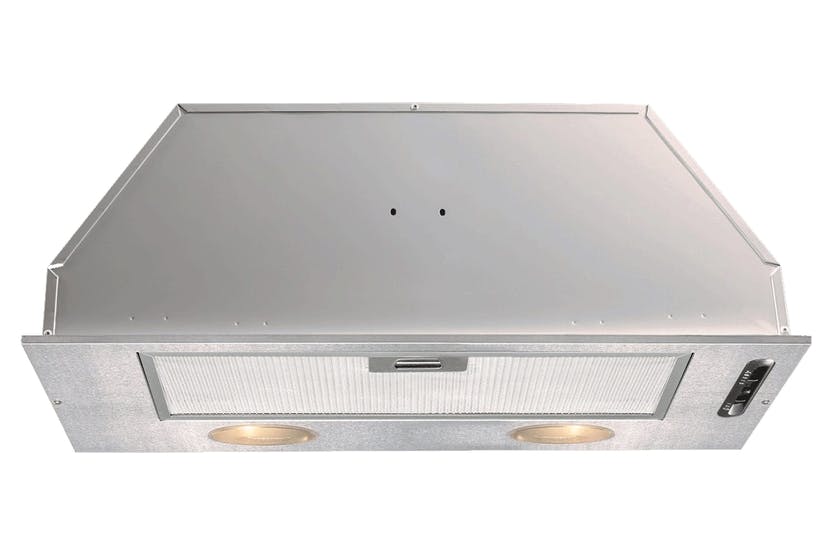 Airstream 52cm Canopy Cooker Hood | AIRBUCH52ECO
The Airstream 52cm traditional Canopy Cooker Hood in Grey has twin motors in top and back outlets features a much better extraction rate making it great for larger kitchens. Recirculation filters are available and two filters are required for this model.
DESIGN FLEXIBILITY
This powerful yet discreet canopy hood from electriQ features an unbranded appearance and silver finish to effortlessly blend into any kitchen layout. The canopy hood is designed to be installed into the underside of a cabinet over your hob. It's ideal for those who want a cooker hood that delivers powerful extraction performance without impacting your kitchen aesthetic.
EASY TO USE
The simple slider switch controls provide quick and easy operation of the fan speed and lighting settings. The hood offers three levels of extraction to help you combat really strong food smells with the flick of a switch. The two LED lights give you clear visibility of your hob and add perfect lighting in the kitchen when entertaining.
CLEAN THE AIR
The canopy hood boasts an extraction rate of 365 cubic meters per hour making it ideally suited for small and medium sized kitchens. This model comes with a washable aluminium grease filter that's easy to clean and helps prevent unpleasant cooking smells from sticking to your clothes.