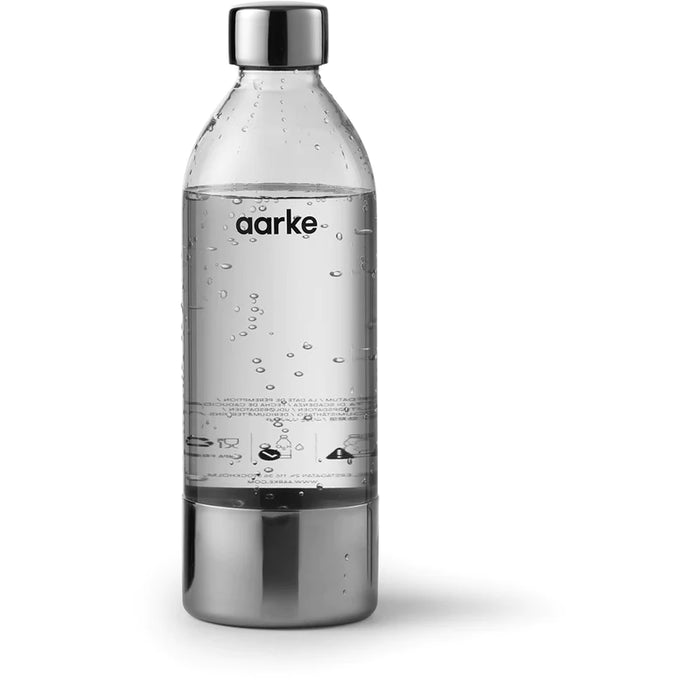 Aarke 1L PET Water Bottle - Polished Steel | 126AAPB1STEE
Designed with clean, uninterrupted lines, the Aarke PET Bottle is built to be the perfect fit for both our Carbonator and your lifestyle. Made of high-quality PET plastic, our bottle is specifically engineered for safe use with our Carbonator I, II and 3 sparkling water-makers.
We only use food-grade, virgin PET. This means that our bottles are non-toxic, BPA-free and do not contain any harmful chemicals. Our bottles have also been tested and approved according to the German LFGB standard, California Prop 65 and FDA CFR 21.
MATERIAL:
Non-toxic BPA free water bottle made from premium PET